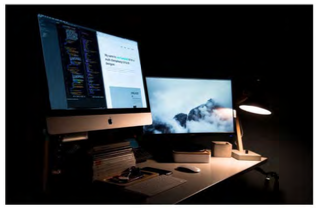 When it comes to creating and utilizing digital media content to build and grow your business, we employ a system we like to call the Doorway Principle. The Doorway Principle states that the more "Doors" or entry points you have leading into your business, the more opportunities you have to connect with high-quality prospects who are looking for what you have to offer.
We build these doorways by creating a marketing or sales funnel that is automated. We then work on various paid and organic ways of driving traffic to that funnel. Finally, over time, we tweak the funnel until it is running as efficiently as possible. The key ingredient here is each funnel created or "doorway" represents a single problem and your product or service as the solution to that problem.
Our Digital Content Services include:
Blogs/Articles

Content Creation
Content Re-write
Content Upgrades

Lead Magnet Creation

Copy and Design
Design-Only

Sales Funnels (Full and Rebuilds)
Marketing Funnels (Full and Rebuilds)
Copywriting

Sales & Video Script Copy
Bullet Script Copy
Advertising Copy
Email Copy
Sales Letter Copy
Titles, Headlines, Subject Copy
Contact us for more information.
[contact-form-7 404 "Not Found"]