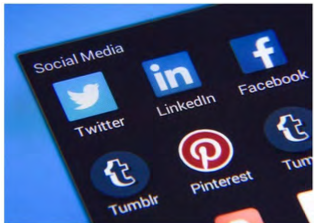 Social media now makes up the bulk of all time spent on the Internet. It's where people find their news and entertainment. It's where consumers go to find products, services, and brands. It's where customers share their experiences. It's where the world converges and the people connect.
In short, social media offers a direct, streamlined path right to your target audience, and it's an opportunity you can't afford to miss.
We are a full-service firm offering Facebook, Twitter, YouTube and other social media outlets to ensure your business maximizes its reach via multiple channels. We create campaigns for businesses via various channels to ensure effectiveness and revenue generation.
Our Social Media Management Services Include:
Creation of Social Media Profiles
Creation and Curation of Unique Content
Post Management for Facebook, Twitter, and Pinterest
Monitoring of Social Profiles, Followers and Influencers
Interactive Engagement with Your Online Audience
Ad and Contest Management for Facebook
Analysis and Reporting of Social Metrics
Contact us for more information.
[contact-form-7 404 "Not Found"]