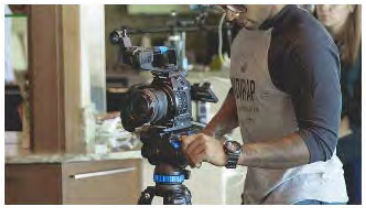 Video has proven to be a dominant medium. But, your average online viewer is faced with dozens of video choices on a daily basis. With online videos, streaming media, video advertising, social media and video conferencing, it seems that creating a high-quality video could set your video apart from, let's say, hundreds of ordinary videos.
Producing the video is only half the equation. Now that the video is made, you have to create a strategy around making sure the video is seen. This is where marketing and automation come in. Marketing automation (also called lead nurturing) is one of the fastest growing areas of digital marketing. It's an important channel to optimize to help you grow your business.
Marketing automation has been around for years, and video has been around even longer. But using these two tools together is uncharted territory for many businesses. By combining video and marketing automation, you'll be able to take your video marketing to the next level by sending the right video, to the right lead, at the right time.
Our Video Production & Marketing Automation Services Include:
Video Creation/Production
Video Advertising
YouTube Marketing
Videos Marketing/Automation
Video Sales Funnel Creation
Professional Video Live Streaming
Contact us for more information.
[contact-form-7 404 "Not Found"]